UPDATE! Box Office Weekend – 'Avengers: Infinity War' Conquers China as Film Becomes the MCU's #1 Global Hit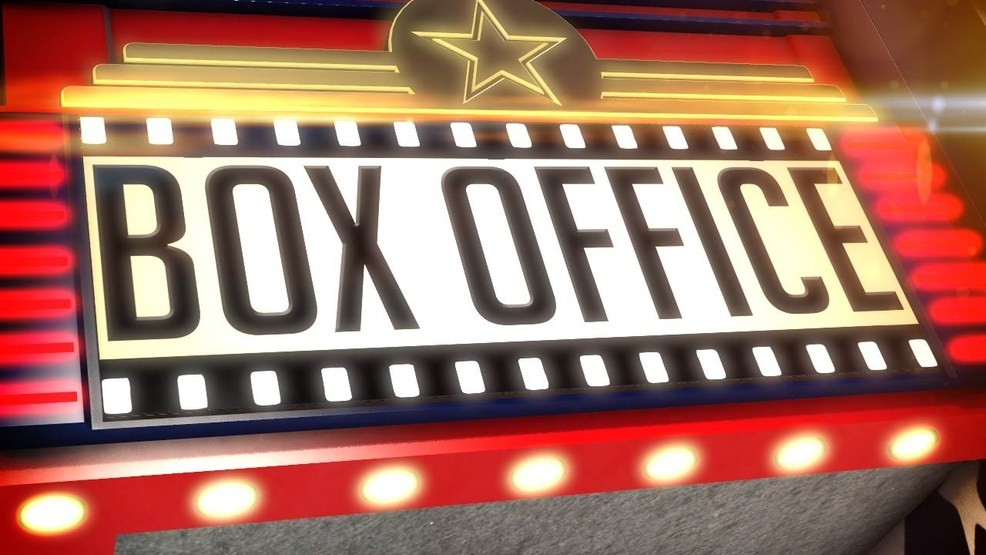 Avengers: Infinity War continues to breeze past expectations as the movie's third weekend has brought it past $500M at the domestic box office, and the film's debut in China gives the film a bigger gross than 2012's original Avengers movie. Meanwhile, new movies released as counterprogramming to a blockbuster event ten years in the making merely do "okay" with relation to their modest budgets.
This piece has been updated with official numbers from their respective studios.
Avengers: Infinity War, to absolutely nobody's surprise, is the reigning champion once again, both domestically and abroad. Domestically, the film held strong with a $62M+ weekend, bringing the total near $550M and putting the film in eighth place at the Top 10 highest-grossing movies at the domestic box office, ahead of The Dark Knight ($534M+) and Rogue One: A Star Wars Story ($532M+). The bigger news is arguably how the movie opened in China — at an estimated $199M, the movie's 3-day opening is only behind the one for The Fate of the Furious in local currency. With an additional $144.3M from other countries, the film has surpassed the $1.6B mark and is now the single-biggest Marvel Cinematic Universe movie and the single-biggest Superhero movie of all time, with the potential to reach or clear $2B by the time its global run comes to an end. In other news, it's looking a lot like Infinity War hype is helping out Black Panther, which already performed well above expectations and now has a real shot at topping $700M domestically (something that Avengers: Infinity War might not even be able to do).
In terms of new releases, Melissa McCarthy's college comedy Life of the Party had a ho-hum $17.8M opening against a $30M budget. It probably won't have trouble profiting, but its a noticeable decrease in opening weekend grosses out of the three movies she's starred in directed by her husband Ben Falcone (see 2014's Tammy at a $21.5M opening weekend and 2016's The Boss at a $23.5M opening weekend for frame of comparison). Meanwhile, Breaking In has managed to nearly triple its $6M budget with $17.6M in returns so far, meaning that, barring advertising costs, the movie has already made a profit.
Everything else that's still in the Top Twelve managed to hold over well enough, as it looks like a $100M or near-$100M run for Rampage isn't out of the question and A Quiet Place should easily breeze past $175M. An interesting addition to the mix is the Ruth Bader Ginsburg biopic RBG, which technically didn't open this weekend but saw a surge in business with the movie's wide release (as did Disney's A Wrinkle in Time).
Things will probably get more interesting for movies that aren't Avengers sequels starting next week, as Deadpool 2 is set to arrive to take the #1 spot away from Avengers: Infinity War. Meanwhile, Solo: A Star Wars Story is projected to deliver the biggest Memorial Day Weekend in history only a week later. It'll be really interesting to see how business between those two movies play out, along with how business with both movies could affect Avengers: Infinity War's later performance.
The Top Twelve for the weekend can be summarized as follows (bolded titles are new releases):
Avengers: Infinity War (Disney/Marvel Studios) – $62.078M Weekend/$548.09M Total; 45.9% Drop.
Life of the Party (Warner Bros./New Line) – $17.886M Total.
Breaking In (Universal) – $17.63M Total.
Overboard (Lionsgate/Pantelion Films) – $9.864M Weekend/$29.358M Total; 32.9% Drop.
A Quiet Place (Paramount Pictures) – $6.455M Weekend/$169.608M Total; 16.8% Drop.
I Feel Pretty (STX Entertainment) – $3.805M Weekend/$43.952M Total; 24.7% Drop.
Rampage (Warner Bros./New Line Cinema) – $3.462M Weekend/$89.827M Total; 25.3% Drop.
Tully (Universal Pictures/Focus Features) – $2.248M Weekend/$6.992M Total; 31.5% Drop.
Black Panther (Disney/Marvel Studios) – $2.077M Weekend/$696.331M Total; 36.2% Drop.
RBG (Magnolia Pictures) – $1.188M Weekend/$2.025M Total; 105.9% Rise.
A Wrinkle in Time (Disney) – $1.156M Weekend/$96.812M Total; 181.8% Rise
Blockers (Universal Pictures) – $1.115M Weekend/$58.126M Total; 36.3% Drop.
Avengers: Infinity War is now playing in theaters.

Grant Davis is a freelance writer who has covered entertainment news for more than four years. His articles have frequently appeared in Star Wars News Net as well as as other entertainment-related websites. As someone who grew up on Star Wars and comic book movies, he's completely thrilled with the current era of genre entertainment.