UPDATE! RUMOR: Marvel's 'Agents of S.H.I.E.L.D.' May Get Renewed for Season 6 – With a Catch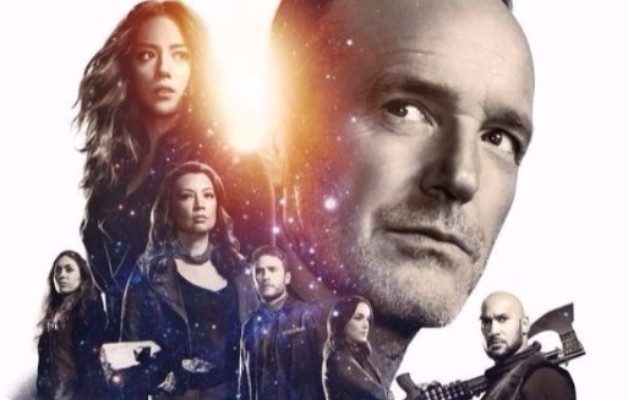 Marvel's Agents of S.H.I.E.L.D. has consistently been on the bubble at ABC for its last three seasons, with the future of the series so uncertain that next week's Season 5 finale was written to serve as a potential series finale. But there's some good news if new rumors are to be believed: the characters you know and love will be back, but perhaps in a different way or format than you would expect them to.
While the universally-panned Inhumans rush-job was officially cancelled yesterday to the surprise of absolutely no one (as part of the annual "Black Friday" of TV cancellations that a number of networks took part in), Agents of S.H.I.E.L.D. was conspicuously absent from ABC's list of shows on the chopping block, with word being that they haven't come to a decision. But there's still not an official renewal order, either, leading to anxiety from both the fans and the show's stars themselves:
….

— Chloe Bennet (@chloebennet) May 11, 2018
But a recent pair of articles from MCU Cosmic are suggesting that, while the decision has not been finalized, there's a good chance that the the show will go on. The bad news is that it might not be a full season, and it might not air on ABC. According to the first piece, there are three options that the people working on AOS are looking at right now, and while all of the rumored plans suggest that we'll see more of the S.H.I.E.L.D. crew in the future, none of them involve the superhero/spy show getting a full 22-episode Season 6:
Option One: The show stays on ABC, but for a pretty abbreviated run of 10 episodes or so for Season 6. This would mean a reduced budget overall, but a greater budget for every individual episode.
Option Two: The same scenario as the previous one happens, but with a 15-16 episode run. There's a possibility that either of these options could lead to the show hopping over to Hulu instead of ABC, as Disney's streaming format isn't going to be up until Autumn 2019, by which point the series will already have missed its window to promote Marvel's 2019 movies. Hulu is a good option since Disney owns 30% currently and will own 60% following the completion of their acquisition of 21st Century Fox.
Option Three: ABC develops a spin-off with many of the show's characters in tow, but with a smaller scale and a different focus than what Agents of S.H.I.E.L.D. is currently looking at. This currently appears to be the least-likely of the options.
While ratings for Agents of S.H.I.E.L.D. have largely declined in the past few years (especially with Seasons 4 and 5, which were moved to disadvantageous late-night time slots; the latter especially, since Friday night is considered a death-sentence for most shows), fans have consistently kept committed by catching the series on DVR shortly after the episodes air and there's still clearly passion for the show from its committed fanbase. Disney previously stepped in to keep the show going for another season when ABC executives were thinking about cancelling the series, and it seems like that's what's happening here. (Rumor has it that the show might be moving back to Tuesday nights if it is renewed, which would likely help its ratings.) This is because Disney sees the show as being a long-running commercial for the Marvel Cinematic Universe's movies.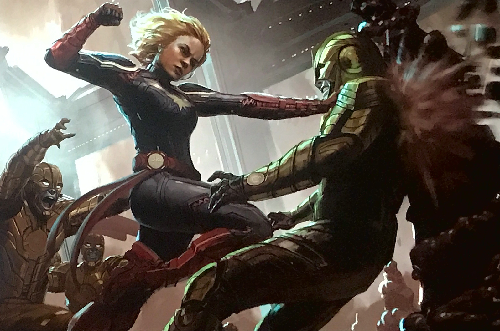 And that last point brings us to the second piece, which adds clarity as to why Marvel would want to keep going with AOS. The single-biggest part of it has to do with Captain Marvel, which will featuring AOS's lead character, Agent Phil Coulson, in a supporting role. As MCU fans know Coulson was introduced in Iron Man as a means to set up Marvel's plans for a shared universe, and the character reappeared in Iron Man 2 and Thor before having a significant part in the first two thirds of The Avengers. Ultimately getting killed by Loki in an attempt to save Thor, Coulson's sacrifice is ultimately what inspires the team to really band together and save New York City from the Chitauri invasion… But thanks to the efforts of Director Nick Fury, Coulson was resurrected and he's since led a team of operatives on a number of adventures since then. Fans have awaited his return in the movies to reveal that he's still alive to the other Avengers, but Marvel has instead chosen to bring Coulson back by putting him in a movie that's a prequel to the first Iron Man, set in the 1990s.
It's not incredibly likely that Season 6 of Agents of S.H.I..E.L.D., should it be made, will tie in heavily with Captain Marvel itself, as that movie happened over 20 years ago in-continuity, but the point still stands: audiences would have an opportunity to get to see the "Son of Coul" in both an ongoing TV series and on the big screen for the first time ever, and that's a good opportunity for Marvel Studios to make use of in conjunction with Marvel Entertainment. (And hey, there's still hope that he could show up to say "hi" to the original six Avengers in Avengers 4.) The piece also notes that Marvel want the show on the air ahead of Captain Marvel and likely while it's still in theaters, which would point to it being on ABC for however long this next set of episodes runs. If the show is lucky enough to keep going after that, I would guess that it's bound to go to Disney's streaming service. In any case, AOS fans may very well want to thank their lucky stars for Carol Danvers and her 90s period-piece giving Coulson another shot at the big screen, as it potentially gives the show an avenue to go on for more episodes.
UPDATE!
A third piece on the fate of AOS has appeared on MCU Cosmic, but this time it's not good news. It suggests that there's a chance that earlier discussions of a continuation may not have worked out and that ABC (who, as mentioned earlier, would like for this show to end) might be pulling the plug on the series for good.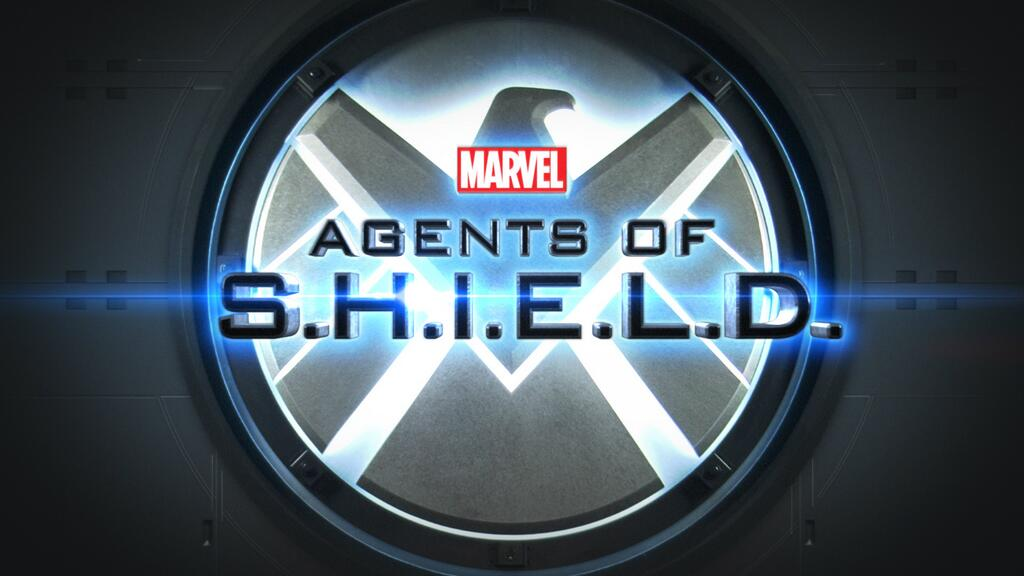 Still, Marvel and Disney still want it around, and with enough pressure there could be at least one more season of the show on ABC. The silver lining is that, even if AOS is ultimately cancelled, word is that another Marvel series will take its place in the near future, and chances are that several characters would return there.
As of right now, ABC, Marvel, and Disney are still figuring out the logistics of things. Word is that we'll hear official news in the next week or so. But again, if things don't work out and the series does end next Friday, then the series will at least have a resolution that offers closure to fans of the series – something that Agent Carter never got.
Agents of S.H.I.E.L.D.'s fifth (and possibly final) season finale will air on ABC next Friday night.

Grant Davis is a freelance writer who has covered entertainment news for more than four years. His articles have frequently appeared in Star Wars News Net as well as as other entertainment-related websites. As someone who grew up on Star Wars and comic book movies, he's completely thrilled with the current era of genre entertainment.