A24 Releases New 'Hereditary' Poster In Time For Mothers Day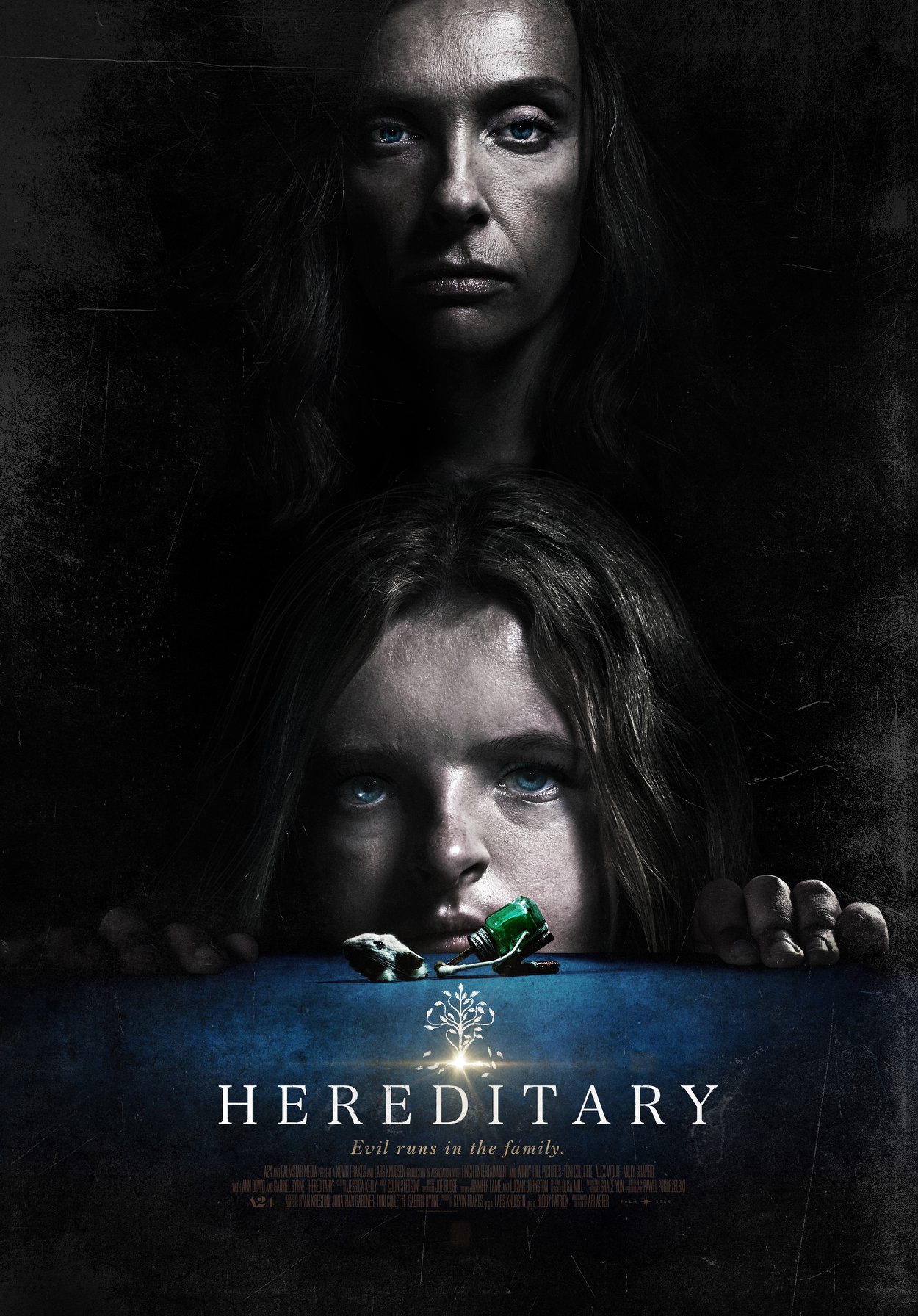 A24's new poster for the upcoming supernatural horror film is sure to continue the mission the film itself has set forth: unsettle and fill you with dread. 
Independent and highly regarded film distributor A24 is continuing their run of quality, award winning films with Hereditary. The film stars Toni Collette as the mother of a family haunted by a dark presence left behind after the death of the family matriarch. With early buzz and reviews already heralding first time feature director Ari Aster's film as a tour de force of horror, A24 dropped a brand new poster for the film Monday, in time for Mothers Day weekend.
The simple, yet chilling poster features Collette standing above her daughter (played by Milly Shapiro), as they both stare dead eyed at the viewer. Their pale faces contrast eerily with the weathered black background of the poster, and the colors of their eyes as well as the objects on the table in the foreground draw the attention.
It's a simple, yet effective poster if you're looking to get a sense of unease and prepare you for a film outlets are calling "deeply unsettling," "remarkable," and "an early contender for one of the best horror films of the year." There's a definite sense of looming evil with the design of this new poster, and it's a fitting one considering the timing of Mothers Day and the central role that mothers and family play in the film.
Hereditary is written and directed by Ari Aster, and stars Toni Collette, Alex Wolff, Milly Shapiro, Gabriel Byrne, and Ann Dowd. It is set to be released nationally on June 8, 2018.