UPDATE! Box Office Weekend – 'Avengers: Infinity War' Crosses $1B in Record Time While Low-Budget New Releases Try To Stay Afloat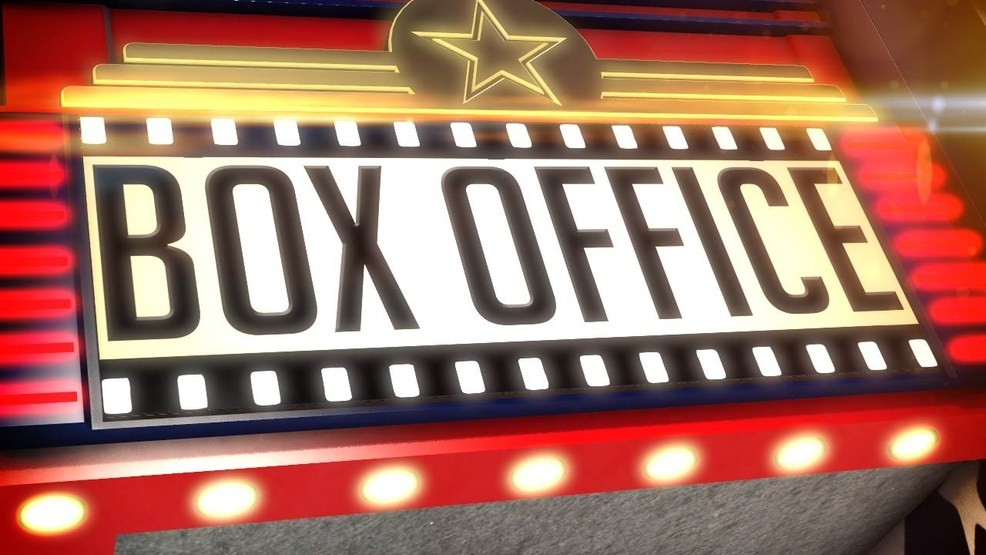 Marvel's latest blockbuster Avengers: Infinity War has just secured the second-biggest second weekend performance ever (behind Star Wars: The Force Awakens), but more importantly it's also made upwards of $1B globally (and a day faster than The Force Awakens to boot). In the meantime, a handful of modestly-budgeted movies popped up to stake their claim in the first week of Summer (and only one truly succeeded) while existing holdovers, well, held over.
This piece has been updated with official numbers from their respective studios.
First up is returning champion Avengers: Infinity War, which managed to narrowly top Black Panther's second weekend and performed at the approximate middle of $100M-$125M projections for the weekend, dropping only 55.5%. (Reports vary; Box Office Mojo is listing a $114.7M+ haul while Deadline is listing a $115.5M+ encore; for this article, I'll defer to BOM.) Considering that the movie ends on an incredibly dark note (don't worry, I won't spoil it here), a hold like that is pretty impressive. More importantly, Avengers: Infinity War has hit the big $1B mark as of Saturday and is now sitting comfortably at a total at or above $1,167.71M – over $453M of which is from the United States and Canada and over $714M of which is from everywhere else. $17.6M of the latter total is from Russia, where the movie just opened, and that's the single-biggest opening that a movie in that region has ever had. It has already surpassed the global totals of 14 of the other 18 Marvel Studios movies and will clear Avengers: Age of Ultron's domestic total next week. The only region the film has yet to be released in is China, which will open next week.
On the note of Black Panther, there still seems to be a bit of overlap of business between those who see Infinity War and those who see the standalone directly preceding it, as the movie managed to pull in another $3M+ over three days. It's looking increasingly likely that the movie will be able to crawl past $700M before its run comes to a close, which may or may not be better than the total that Infinity War finishes up with depending on that movie's legs. Infinity War has much more competition to face in the coming weeks, with Deadpool 2 arriving two weekends from now and Disney's own Solo: A Star Wars Story a weekend after that, but so far the movie's presence at the box office has been strong enough for this not to be an immediate concern. Even if Infinity War doesn't beat Black Panther domestically, it surely will internationally – and either way, Disney still wins.
Meanwhile, three new releases that came with modest budgets arrived this weekend: Lionsgate's Overboard, Focus Features's Tully, and Electric Entertainment's Bad Samaritan. Of these, only Overboard really broke out with a near-$15M total while Tully and Bad Samaritan struggled with single-digit grosses. At a $15M budget, Overboard should have no problems reaching profitability; the latter two films do not have data on their budgets available just yet, so it will be difficult to judge whether or not those films can be profitable. Meanwhile, A Quiet Place continues to be the breakout low-budget horror smash hit of 2018, with another strong hold with a drop of less than 31%. There looks to be plenty of gas left in the tank as the film looks likely to play for at least another month; if I had to guess, a $175M+ final domestic total is within the realm of possibility here. In addition, the only other "tentpole" movies in town – Ready Player One and Rampage, both from Warner Bros. – seem to be wrapping up their domestic runs with totals that should near or clear $140M and $90M respectively; based on the strength these movies are seeing in the overseas market, they should both be profitable.
The Top Twelve for the weekend can be summarized as follows (bolded titles are new releases):
Avengers: Infinity War (Disney/Marvel Studios) – $114.774M Weekend/$453.107M Total; 55.5% Drop.
Overboard (Lionsgate/Pantelion Films) – $14.711M Total.
A Quiet Place (Paramount Pictures) – $7.763M Weekend/$160.057M Total; 29.5% Drop.
I Feel Pretty (STX Entertainment) – $5.05M Weekend/$37.948M Total; 38.2% Drop.
Rampage (Warner Bros./New Line Cinema) – $4.637M Weekend/$84.81M Total; 35.6% Drop.
Tully (Universal Pictures/Focus Features) – $3.282M Total.
Black Panther (Disney/Marvel Studios) – $3.254M Weekend/$693.235M Total; 31.3% Drop.
Truth or Dare (Universal Pictures/Blumhouse Productions) – $1.887M Weekend/$38.238M Total; 42.2% Drop.
Super Troopers 2 (20th Century Fox/Fox Searchlight) – $1.871M Weekend/$25.502M Total; 49.8% Drop.
Bad Samaritan (Electric Entertainment) – $1.758M Total.
Blockers (Universal Pictures) – $1.751M Weekend/$56.222M Total; 41.1% Drop.
Ready Player One (Warner Bros.) – $1.33M Weekend/$133.074M Total; 48.1% Drop.
Avengers: Infinity War is now playing in theaters.

Grant Davis is a freelance writer who has covered entertainment news for more than four years. His articles have frequently appeared in Star Wars News Net as well as as other entertainment-related websites. As someone who grew up on Star Wars and comic book movies, he's completely thrilled with the current era of genre entertainment.