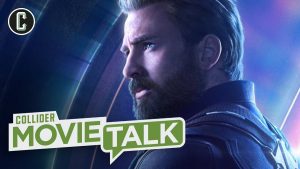 This week on Collider Movie Talk, Mark Ellis, Dani Fernandez and Ed Greer discuss the following:
A new report that suggests Marvel Studios is meeting with directors for a Black Widow film; Henry Cavill talks possible Man of Steel sequel and addresses rumors about his contract with Warner; Director S.J. Clarkson becomes a part of Star Trek movie history; New Predator film plot synopsis reveals plans for genetically-modified Predators; Bohemian Rhapsody director Bryan Singer shares new image of Rami Malek as Freddie Mercury and more.
You can check out more episodes of Collider Movie Talk on their YouTube channel here.
Chad is a graduate from Wayland Baptist University with a Business Administration degree with a concentration in Health and Marketing. After serving in the United States Navy and finishing college he discovered the world of free-lance writing. His articles have appeared in Star Wars News Net, Outer Places as well as many other entertainment-related websites. In his free time he enjoys reading, writing, TV, collecting rare films, and spending time with his family and dog. His favorite films are Blade Runner, Star Wars: Return of the Jedi, Jaws and Fritz Lang's Metropolis.